Denver Painters 
– Residential & Commercial
In Denver, CO, residents and local business owners trust ABC Painting and Textures for their residential painting and commercial painting needs.
Most people are mistaken in thinking that residential painting is an easy task that almost anyone can do. If you want an amazing job and the colors to stand out, you'll need expert Denver painting contractors to do it.
Our house painting experts at ABC Painting and Textures don't just apply paint – we add character to any surface whether it's interior painting or exterior residential painting. As house painters, we do a wonderful job to make sure to match your color preferences so you can brighten up your place, whether it's your living room, your home office, or even the exterior paint of your office building.
No Denver area painting project is too big for our painting contractor services. We can even paint manufacturing plants or entire apartment complexes.
Why ABC is the Best Residential Painting and Commercial Painting Contractor
ABC PAINTING AND TEXTURES OFFERS MORE THAN PAINTING SERVICES
30 Years of Experience:
As a locally owned and operated business, we have a team of professionals who were already painting experts before we established our company in 2003. In 2010, we expanded the services we offer to include concrete garage flooring and carpentry.
Extensive Technical Expertise:
With more than 30 years working in home improvement, we have the technical skills and practical knowledge to complete your projects. Licensed, certified, and insured contractors make up our roster of specialists. Our team is also up-to-date on the latest and upcoming trends in the industry.
BBB Accreditation:
Not every business can pass BBB accreditation. Our company continues quality work to meet accreditation standards and does such a great job by providing ethical business practices to our customers.
We understand the difference between residential and commercial painting. You can rest assured that we use the proper paint and techniques for each. We help many homeowners brighten up their homes and increase their curb appeal with our painting services. Likewise, business owners are happy and delighted with our work as we help add color and charisma to their buildings.
ABC Paint Gives Back to the Community
ABC Painting and Textures also goes beyond customer and paint job satisfaction by helping to improve our community. Here are some of the charities that our company provides for:
P

Free painting projects and excess materials donations to Habitat for Humanity.

P

Contributions as an active member of Blue Bench supporters – a non-profit organization for battered women.

P

Donations to Denver Cares, the Salvation Army, ASPCA and other non-profit programs.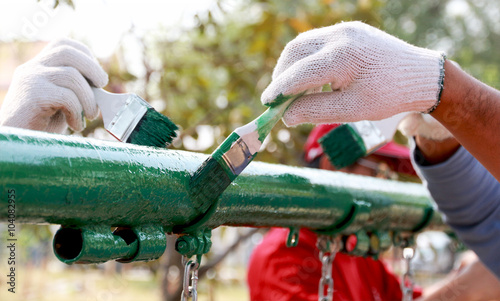 When you hire us, you'll have professionals bring your project to completion while helping make the community a better place.
ABC Painting and Textures is More Than a Painting Company
Aside from our expertise in Denver interior painting and exterior painting projects, you can also rely on ABC Painting and Textures for other types of projects. We are among the best general remodeling contractors in Denver, CO. Some of the excellent services we offer include:
Drywall Jobs
Our team of experts can perform drywall jobs efficiently, the entire process from installation to repair and replacement. Since we perform proper drywall installation every time, we can quickly identify problem points in existing drywall.
We use Festool dustless drywall equipment – which collects dust during sanding – so you can expect clean services. This equipment also significantly reduces service time, since it eliminates the clean-up process.
Whether it's for a commercial or home garage, we provide outstanding garage floor coating services. Our garage floor resurfacing team can help transform your dull and uneven floor surfaces into smooth and vibrant ones.
We make use of different forms of coating to suit customer needs. You can choose from floor staining, topcoat, or epoxy. We can also create specific paint patterns to match your preferences.
Choose ABC Painting and Textures for Your Project Needs
If you're searching for the best painting company in Denver, CO, trust ABC Painting and Textures to get your painting project done correctly and on time. You can expect high-quality painting experience, results, professionalism, and outstanding customer service from our painting contractors.
Contact us today, and we'll be happy to provide you with an estimate on your project.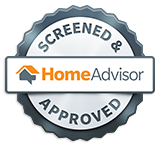 What Our Clients are Saying
Ben and his team were referred to us by a friend. The estimate was promptly scheduled as was our exterior trim painting and interior bedroom painting work. Colors were matched great and work was done on schedule! Very reasonable estimate and easy to communicate with Ben and his team. The finished work looks great! I would work with ABC Painting in the future. Thanks!
Our office Contacted ABC Painting and Textures for some minor repairs to the office and we will be going with them to do our painting as well. They were on time and they did an amazing job they even came back to double-check their work. Would highly recommend them to anyone.
By far the most honest, detailed, and professional contractor I have ever worked for. A fantastic opportunity for new journeyman painters and drywallers. An absolute solid workforce. Easy 5 stars
Ben and the crew at ABC did a great job fixing the drywall that another company had installed poorly. ABC did the fix faster, better, and under the budget that I had expected. All my questions and concerns were addressed personally by Ben and taken care of quickly. I plan on using ABC for my future needs in regards to painting, texturing, and drywall repair. I cannot recommend them highly enough.
Ben and his crew went above and beyond to fix both my drive and Garage floor. They were prompt and did excellent work. Not only was Ben and his guys thoughtful and craftsmen like, but it was a pleasure working with them and they made a hard job look effortless and well as bantered back and forth while doing the work...hope to have more work for them in the future and will be referring business to them.
Ben cared. His helpers were awesome. They listened and completed the project on time. Highly recommend. Will use them again. Thank you!